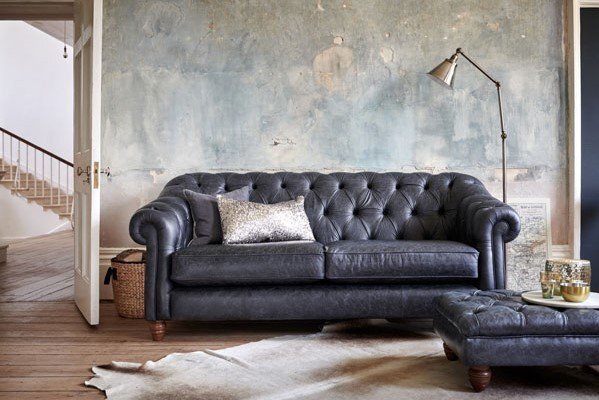 Belgravia 3 Seater Leather Sofa
Modern Design Styles
The standard definition of contemporary is "of the moment." Contemporary styles and interiors are "of the present" They exist in the here and now. Fifteen years from now, there will be new accessories and furniture that does not exist today. Previous decade's contemporary is today's vintage. And tomorrow's contemporary is yet unknown.
Modern home design styles emerged during the late 1920's and has stood the test of time. When people refer to modern design, they often rate it to the time period that describes the movement from the more traditional design styles in art, design and architecture. If a piece of furniture is classed as being from a decade in the 20th century, it is often considered as modern. Modern home design styles seem to emphasise the need for form and function, this is basically streamlined and mass produced items of furniture.
You can also identify modern design styles by large open floor plans; these allow certain furniture pieced to be proudly displayed in an arty form. Most modern designers tend to favour the geometric shapes that change the ornate designs of previous trends into basic abstract pieces.
Another common characteristic of modern design is large white walls or tone on tone colours that generate a strong colouring scheme. Accessories and artwork in vibrant colours such as oranges and reds are also important in modern design.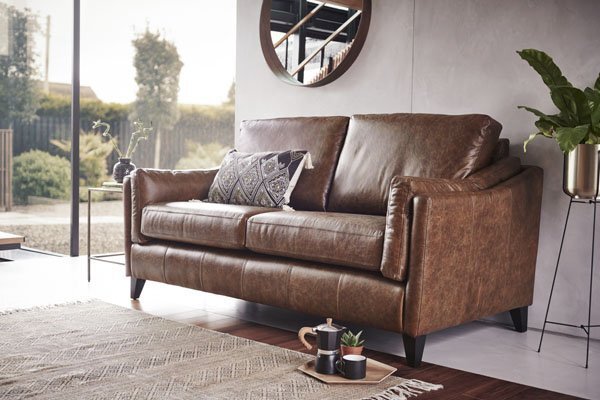 Contemporary Design Styles
The Contemporary home style became popular in the 1970's; this was originally a mix of styles before it became recognised by its own name. Contemporary design borrowed styling from other décor styles such as modernism, art deco and futurism.
Contemporary design is based on what's current, what's innovative and what is constantly evolving. Contemporary design is about reinterpreting conventional home styles in a clear more linear fashion that really makes us think hard about the way we decorate our homes. Contemporary designs often exaggerate the simplicity of modern styling, this results in minimalist living areas that feature just the bare bones of what is necessary, usually a few outlandish chairs, a table and a TV.
Contemporary styles usually have a cooler one colour palette and then bright accents, blended with glass fixtures, brushed steeled surfaces and plastic furnishings. The smooth lines and simple finishes create a calm vibe that is contrasted with uniquely textured designs.
What are the differences?
One of the major distinctions between the two is that "modern" architecture is from the past and "Contemporary" architecture is something that is constantly evolving. The term contemporary is used to define what is currently trendy; 30 years from now, a completely different style will be contemporary.
Modern designs tend to follow a strict styling format whilst contemporary designs have a lot more variation in its interior styles.
In Modern decorating, colours lean towards neutrals or naturals, but Contemporary style has no problems swinging from one extreme to the other on the colour scale. Modern design tends to favour stronger lines, whereas contemporary Style favours curves.
What are the similarities?
Both contemporary and modern home designs promote clean straight lines, uncluttered large spaces and a mixture of natural and industrial material types. Neither of these styles prefers heavy elements or ornate designs, although recently contemporary styles are bending this rule more frequently.
Both modern and contemporary sofas, chairs, and ottomans have more exposed legs, and both tend to lean towards reflective surfaces such as glass and shiny metals.