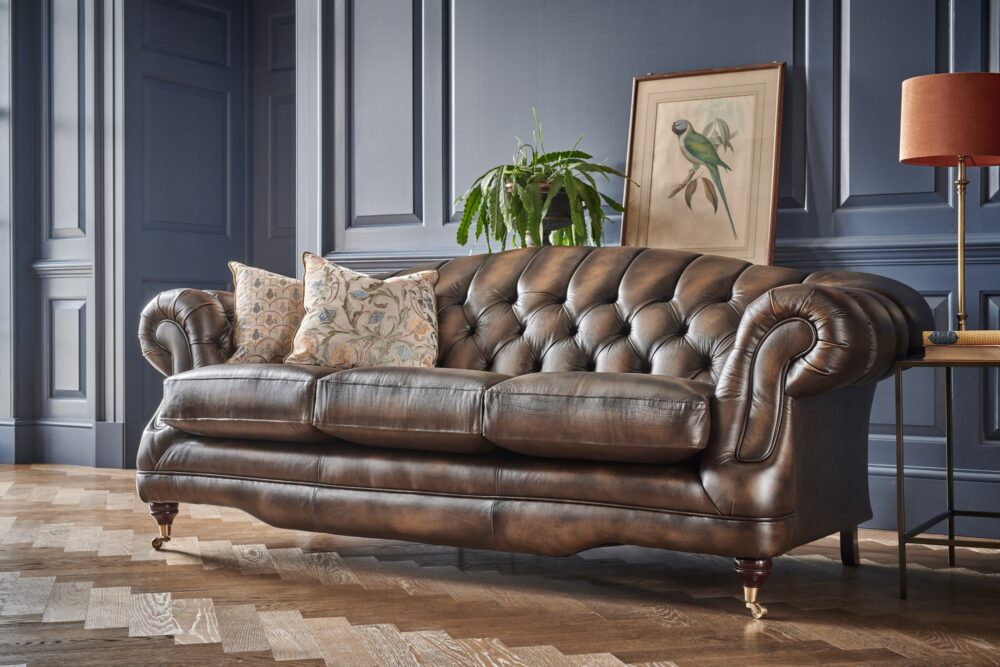 Focus on furniture
Traditional furniture items can be finished in any color tone; natural woods are a common choice amongst homeowners and designers. Apart from using traditional wooden furniture as a centerpiece in your home, you can also use similar styles of wood molding around doors, baseboards and windows for increased design unity. Leather sofas are also popular amongst designers looking to create a traditional style.
Be diverse
One of the reasons traditional décor is so popular is because of the way that it incorporates diversity. Unlike styles such as shabby chic or vintage, traditional décor has the ability to incorporate modern elements and boldly colored objects without looking odd.
You can even include your favorite piece of art or a less traditional item of furniture, just so your design theme is diverse. By doing this the contrast will make your prized item more prominent and prevent the traditional home décor style from being too boring or homogeneous.
Use mid tones
Mid-tones are the best color choice for traditional decor. Choosing mid tones will mean avoiding the bright and dark colors, both for floor coverings and walls. Lighter colors such as pale blue and crème will look the nicest on your walls and slightly darker colors will be better suited for the floors, this will create a nice balance. Also, make sure you don't paint adjacent rooms in very different colors, this is a bad idea. Your color palette should progress gradually, shifting from the warm mid-tones to cooler mid-tone greens and blues in the back of your home.
Some of the benefits of traditional home decor are:
Versatile
You may be afraid of this decor style because it seems kind of plain and boring, or maybe you want something with a bit more cutting edge. You can always incorporate more modern fabrics and artwork to completely change the look of your room.
Traditional style lasts
Traditional style décor is completely timeless, and something that you may have seen in your grandparents home. This does not mean that is has to be cluttered; it just means that it will quite possibly remind you of home, which is not a bad thing! You can still add more durable pieces of furniture if you're worried about abuse from kids or pets. If you have the budget then you can also invest in quality items of furniture that won't go out of fashion at the drop of a hat. Some of these items of furniture may even turn out to be family valuables that you pass onto your kids.
Can be built up over time
Traditional decor styles all match and coordinate really well. Also, you will always be able to find this style in furniture stores. This allows you to set a budget and stick to it wisely. You don't have to be an entire set of furniture or items to redo your home. You can work with what you can afford and gradually add new stuff over time. Your home will also look cohesive which is very important if you are working with an open floor plan.
Conclusion
Traditional decorating styles allow you to create a classic home that will be comfortable for all kinds of events, whether you're having the family around for a get together, or celebrating your kid's party. This style also works well with a variety of different colors and architecture allowing you to completely personalize the look of your home.