The Legacy of the Chesterfield sofa
Classically British in origin and timeless in design, the Chesterfield sofa is one of the most famous pieces of furniture in the world. From luxury home interiors to cosy coffee houses and classy hotels, the Chesterfield is an elegant addition which brings unique character to any space.
But what's the secret behind the popularity of the staple leather sofa? Join us as we dissect the anatomy of the Chesterfield from frame to cushion:
The hidden support – sturdy hardwood frames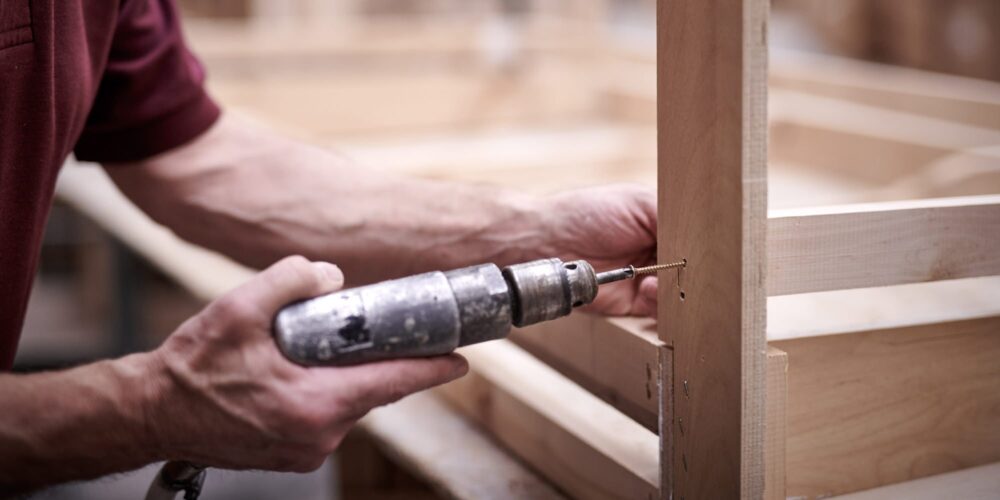 Concealed beneath all the signature layers of the Chesterfield leather sofa is the true champion of durability – the wooden frame. Designed to withstand the stress and strain of everyday use, the frames of our Chesterfield sofas are hand assembled from selected hardwoods to last an age!
All of our frames are made using European birch timber in all critical load-bearing members. All load-bearing joints are dowelled and glued or glued and screwed. They are also tested with seat, back and arm impacts as well as drop tests and overbalancing to make sure they meet the criteria for strength and stability for general domestic upholstery.
The core (or coil) of quality – our superior springing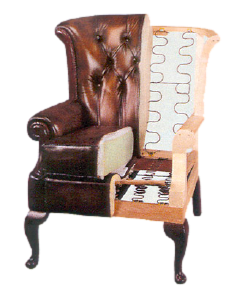 Instead of a single bed of coiled springs or elasticated webbing, both of which often get 'lumpy' after time, we use superior steel springing systems where every spring is entirely self-supporting. Having springs that retain their shape and bear loads more evenly means your Chesterfield sofa is as comfortable as possible!
As part of our uncompromising commitment to quality, we also spring the backs and arms of our leather furniture to give you the ultimate Chesterfield sofa experience and make sure it looks good as new for decades.
Sensational stuffing – quality fibres and fire-proof foams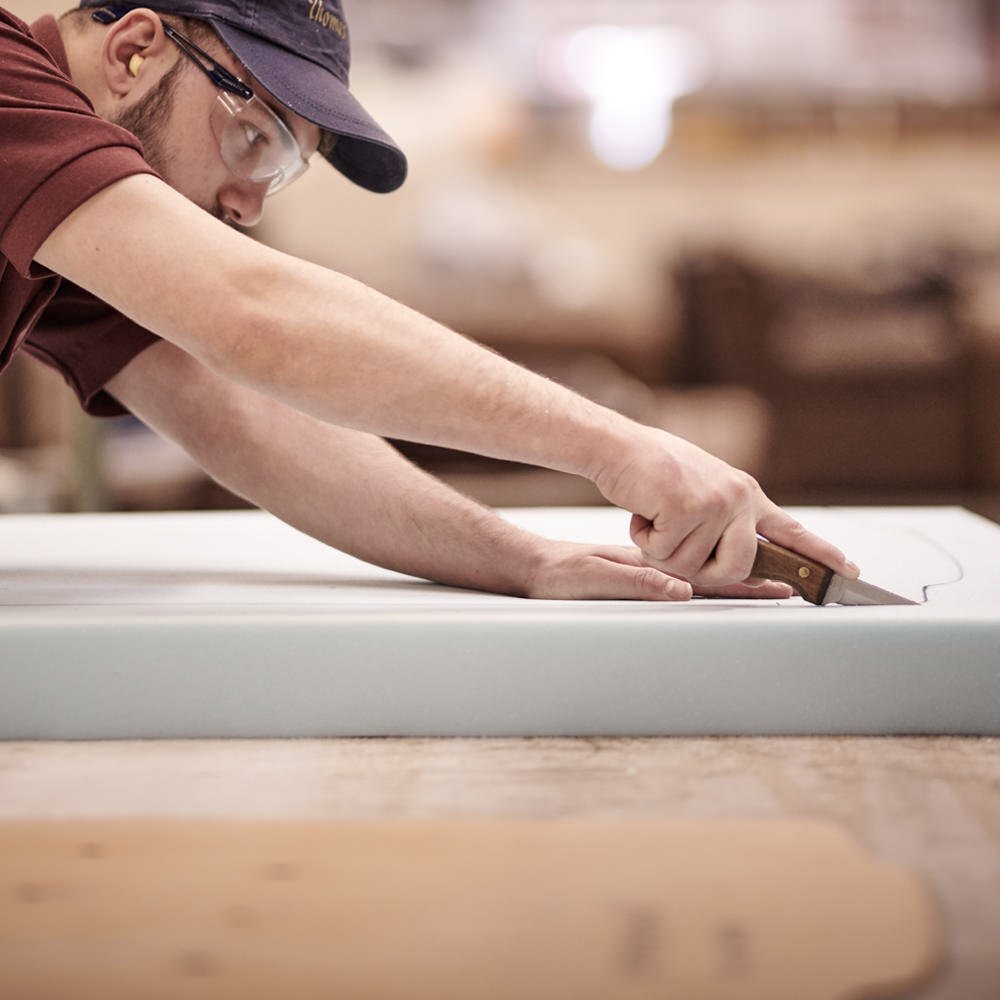 As Chesterfield sofa experts we know the subtle differences in performance between back cushions and seat cushions. To make sure that they both deliver to an optimal standard, we source our quality fibre products exclusively from UK's leading suppliers.
When it comes to upholstery, our foams offer unparalleled comfort and safety. We only use the finest and fully fire safe CMHR (Combustion Modified High-Resilient) products to ensure our foams are resistant to anything from a cigarette to butane flame.
Instead of cutting it to size, we injection mould our Cold Cured foam to ensure all pieces are completely identical in weight, shape, and size. This technique is commonly used in car seating and assures you get the best foam on the market.
Do judge the Chesterfield by its leather

Last but not least, the leather of the Chesterfield sofa. Quality leather remains unmatched as the premier upholstery material for luxury furniture. Supple and tactile, the leathers we source for our Chesterfields are both durable and malleable so you can get a comfortable sofa that last for years.
Each Thomas Lloyd Chesterfield sofa is upholstered with full hide leather of exceptional AAA grade quality sourced from the finest Italian tanneries. You can choose one of our standard leather options or place a bespoke order – either way, when you buy a Chesterfield from Thomas Lloyd, you buy a unique piece of exceptional quality leather furniture.
The Thomas Lloyd heritage and quality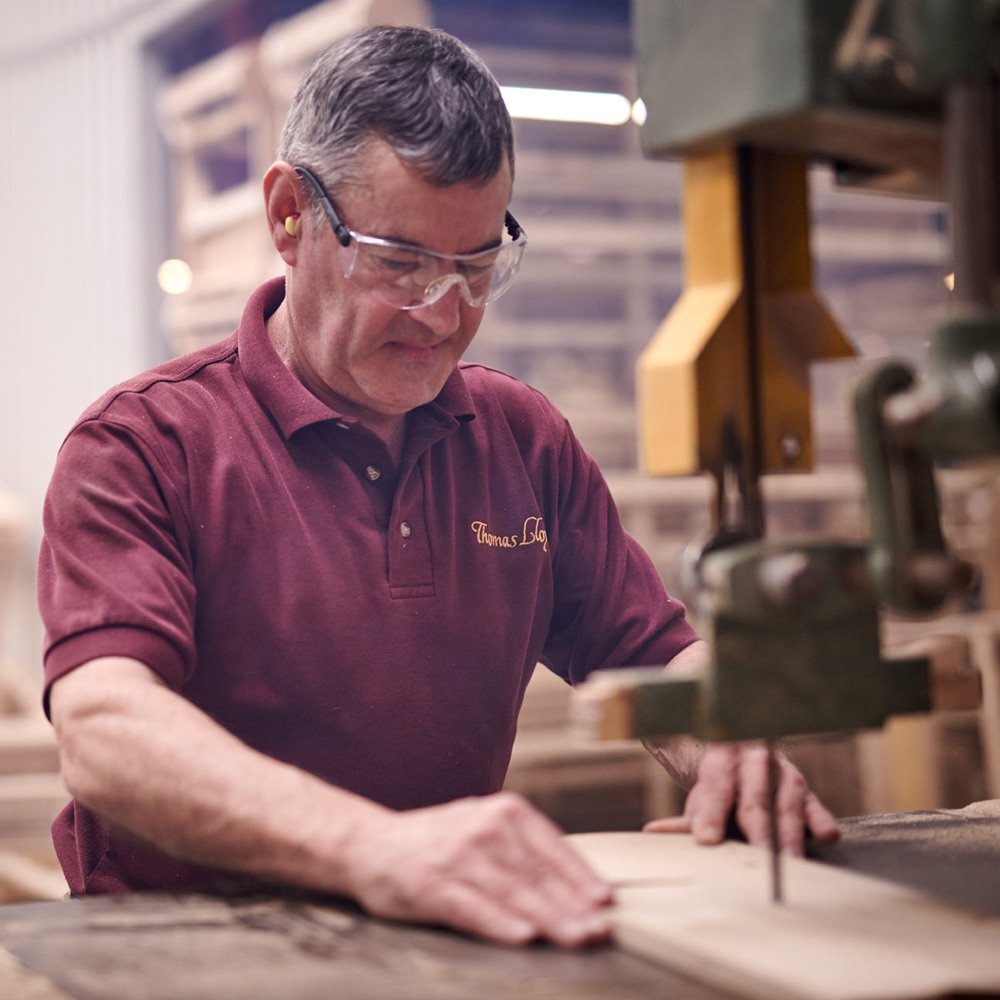 At Thomas Lloyd, we take great pride and care in manufacturing quality Chesterfield sofas. We carefully seal every sofa, hand insert all springs, securely fix every button or trim, and make sure your traditional Chesterfield piece is tastefully antiqued, pleated and hand-finished.
Unrivalled in skill and quality control, our UK craftspeople make sure each of our Chesterfield leather sofas is caringly manufactured to the highest standards. Each of our experts knows exactly what goes into our furniture every step of the way, and will happily walk you through the process.
So how do we manage to keep our prices so low? With Thomas Lloyd what you see is what you pay for – when you buy direct from the manufacturer, you're paying trade prices free from additional costs.