Duplicate the deep-button trend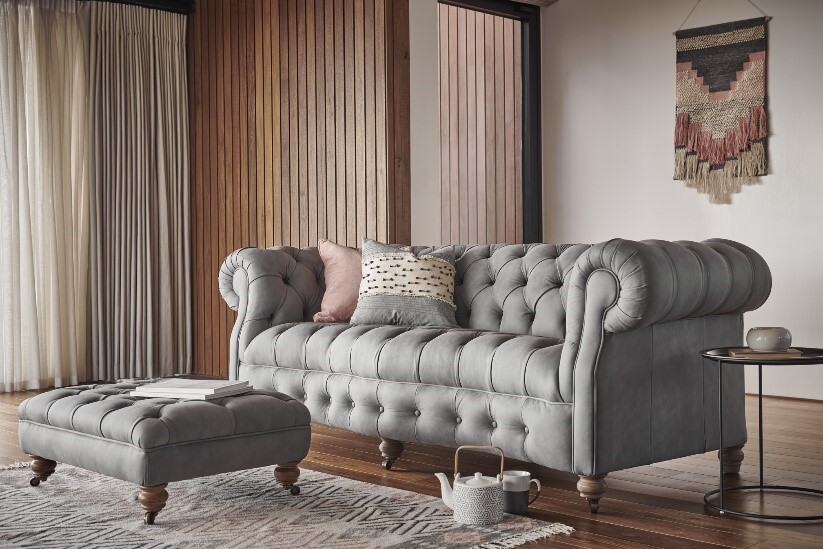 Although there's no official definition of what constitutes a Chesterfield, it's generally accepted to be a deep-buttoned sofa with arms and back of the same height. Create a sense of seamless continuity by introducing other buttoned pieces of furniture into the room, too. An ottoman, banquette or footstool would work well or, if your room is open-plan, go for buttoned upholstered dining chairs.
It's all in the symmetry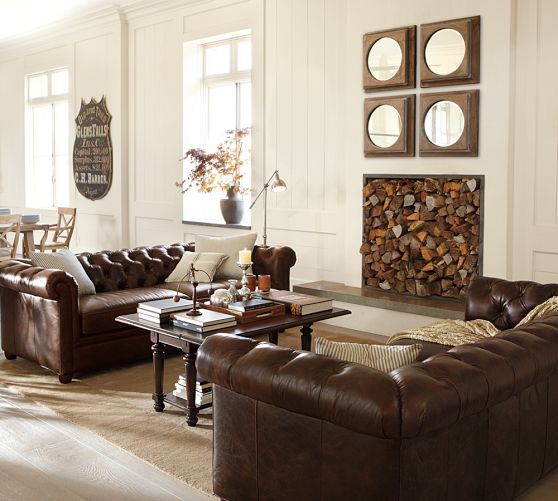 Image courtesy of Pinterest
Placing two identical Chesterfields opposite each other is a failsafe arrangement. Some might consider it a bit too formal – as the designer's fastidious eye for symmetry continues through to lamps, vases and stools, too – but it's the most sociable arrangement you can get if you want to create a room that's conducive to chatting rather than watching TV.
Guest appeal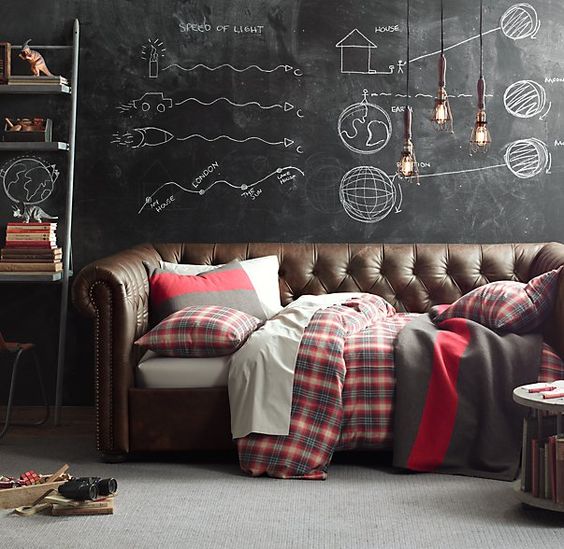 Image courtesy of Pinterest
If you need extra space in a guest room, or playroom but don't want a sofa that makes a statement as opposed to screaming 'sofa bed', then add a Chesterfield Leather Sofabed. Hidden underneath is a big double bed, with a mattress that's comfy enough to sleep (or crash) on, night after night.
Squeeze one into a bedroom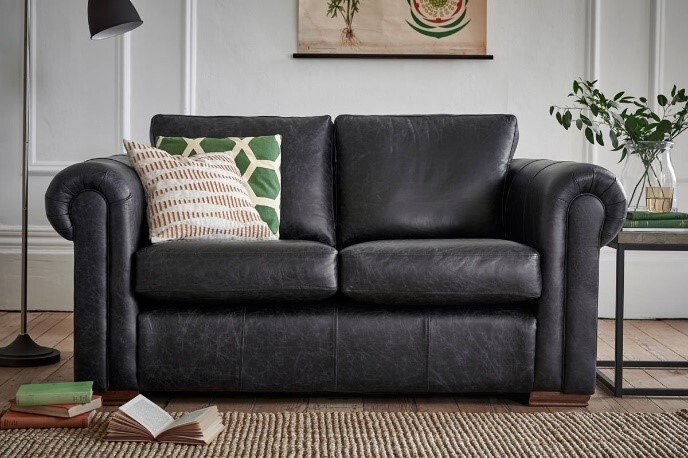 With a choice of compact leather Chesterfields on the market, why not squeeze one into a bedroom for some added luxe appeal? And if you really don't have space, then why not add a leather storage stool or lamp table to add a touch of elegance without eating into your floor space.
Exposed brick backdrop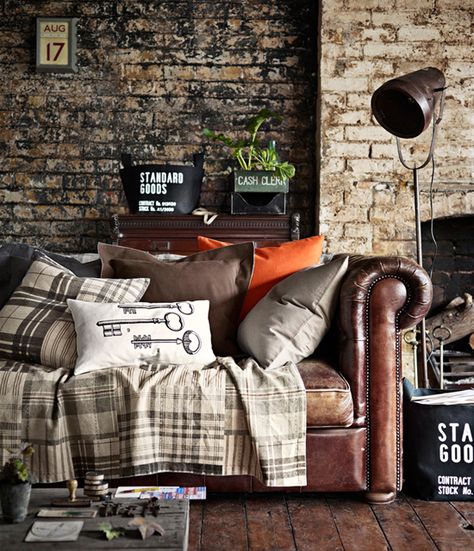 Image courtesy of Pinterest
Chesterfields look amazing against an exposed brick wall, but you'll need to soften the look to avoid it feeling too stark. Add lots of cosy accessories, such as cushions and a large rug, and make sure some of your colours are warm to further cheer the warehouse look.