The best cosy spaces enjoy an amalgamation of comfort, informality and warmth. But a crackling fire and a comfortable sofa are only part of the story. With that in mind, we've sourced some of the best traditional interior suppliers from across our homeland to give you a wealth of warming accents to adorn your living space with before winter takes hold.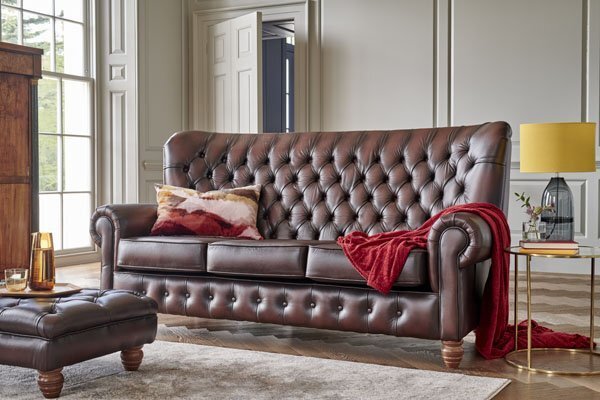 Get a sofa you can curl up in
When it comes to seating, time-tested styles are still the best. Comfort is distinct from luxury, and can be found more often in simplicity than in excess. Offering leather seating in a dark, rich colour with elevated arms to sink into. Few pieces top a traditional leather Chesterfield. Opt for a dark, rich colour, upholstered in Grade 1 leather and you'll own a statement centerpiece that will wear beautifully for years to come. Every Thomas Lloyd leather sofa is individually handcrafted in Wales with an acute attention to detail, quality and individuality. The wide range of colours and styles available to help you create the perfect look for your living space.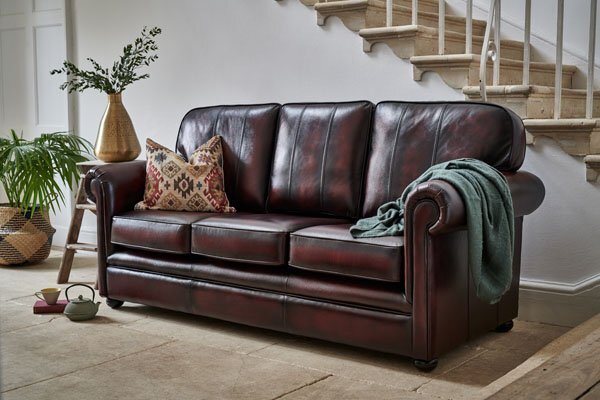 Blanket cover
Choose natural woven Welsh blankets and complementary cushions to dress your leather sofa, and you'll get to show-off a handcrafted piece that doubles-up as an extra layer on cold winter evenings.
Throws look great folded and draped over an arm, soften the look and are very easy to with the seasons.
Place everything at arms length
The more relaxed your living room, the cosier it becomes. Having everything to hand, means adding enough surfaces near to sofas to rest essentials. It may seem a silly idea, but it is an important one in practice. Let a leather storage stool take the place of a coffee table and scatter smaller lamp tables in nooks and crannies so that no one is ever short of a place to rest their mug!
Pattern power
Patterned walls give any living room a warm feel. Opt for large delicate floral prints on a neutral background for hanging art. Battened fabrics also work extremely well for instant cosiness.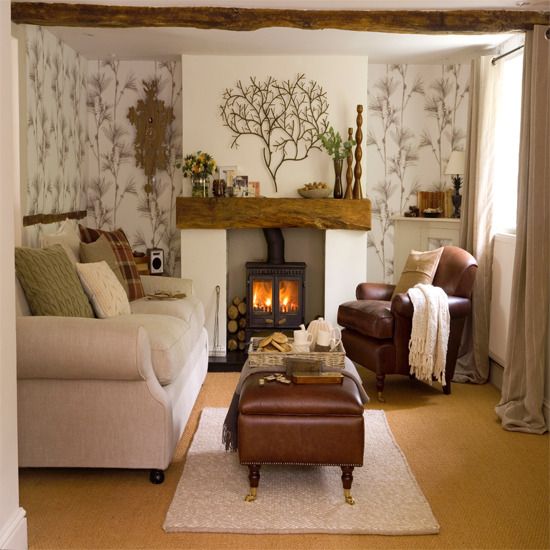 A winning wood burning stove
Nothing gives a cosier feel to a home as the nights draw in than an inviting wood burning stove. Add some natural stone, slate or brick feature tiles to your surround and top off with a reclaimed wooden mantle and you've got yourself an instant showstopper! An element of cosiness comes from a 'lived-in' look. Adorn your mantle piece with a mix of photos of your nearest and dearest, trinkets gleaned from near and far and pretty much anything else that takes your fancy!
Final flourishes
Oversized curtains give an instant jolt of character and add a sumptuous feel as they spill onto the floor. Look for fabric tones that add warmth and complement your colour scheme.