1. Timeless Chesterfields – History 101
If you've made it to this page, chances are you've already heard of a Chesterfield sofa, but did you know its history stretches back into the 18th century? The fourth Earl of Chesterfield commissioned it for guests to sit without creasing their clothes and it remains the inspiration behind the design to this day.
Fast forward to the 21st century and Thomas Lloyd's collection of Chesterfields maintain their classical design, and we've added vintage and block shades of red, yellow and blue to suit a variety of tastes. Browse our leather sofa colours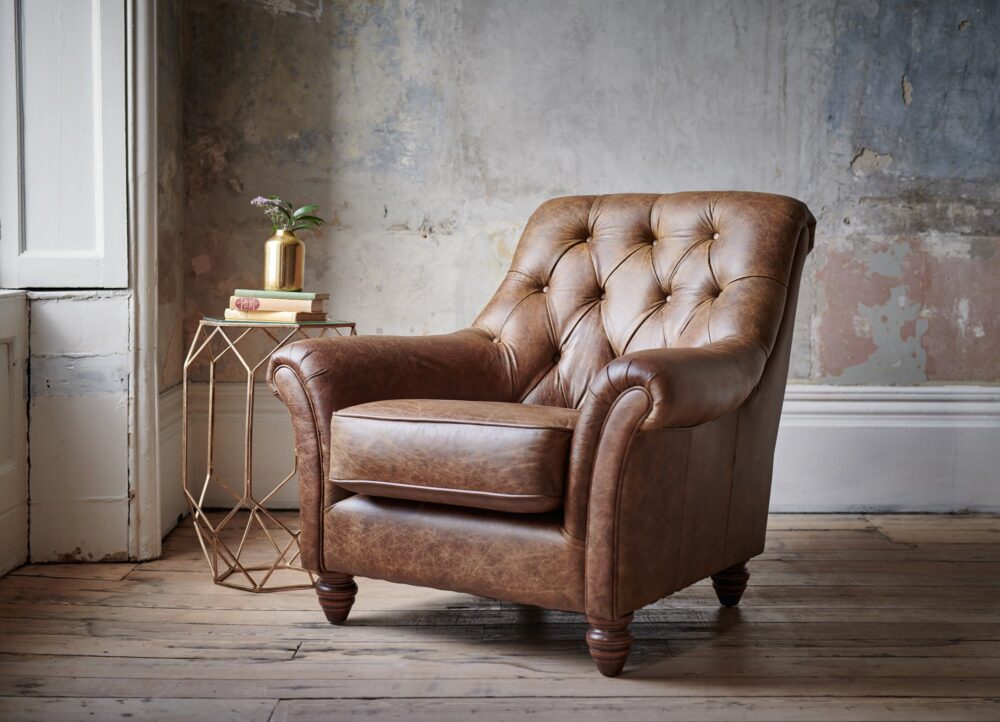 Cambridge Leather Slipper Chair
2. Are Chesterfield sofas comfortable?
Comfort is key when you are buying a new sofa and a Chesterfield definitely delivers in this area. Our injection-moulded foam seat cushions and studded front facings fit to suit your comfort and they don't lose their shape! The heavy gauge serpentine steel springs in the arms, seats and backs have also been designed for maximum comfort.
3. Great value for money
Our Chesterfield sofas range in price from £500-£2000 to suit a variety of budgets or requirements. One thing that doesn't change with price is the quality and craftsmanship of our sofas, so you can be assured that you're buying carefully designed leather upholstery framed by sturdy and robust hardwood, handmade to last a lifetime.
In the unlikely event you'll need it, all our Chesterfield sofas come with a 2-year guarantee against any defects in material or manufacture.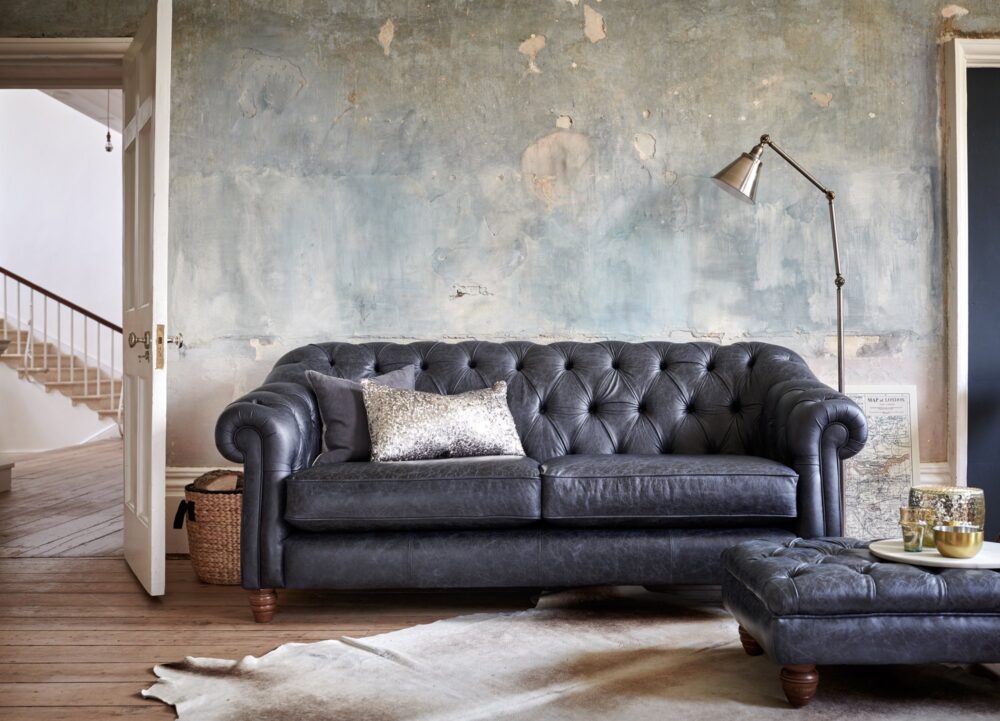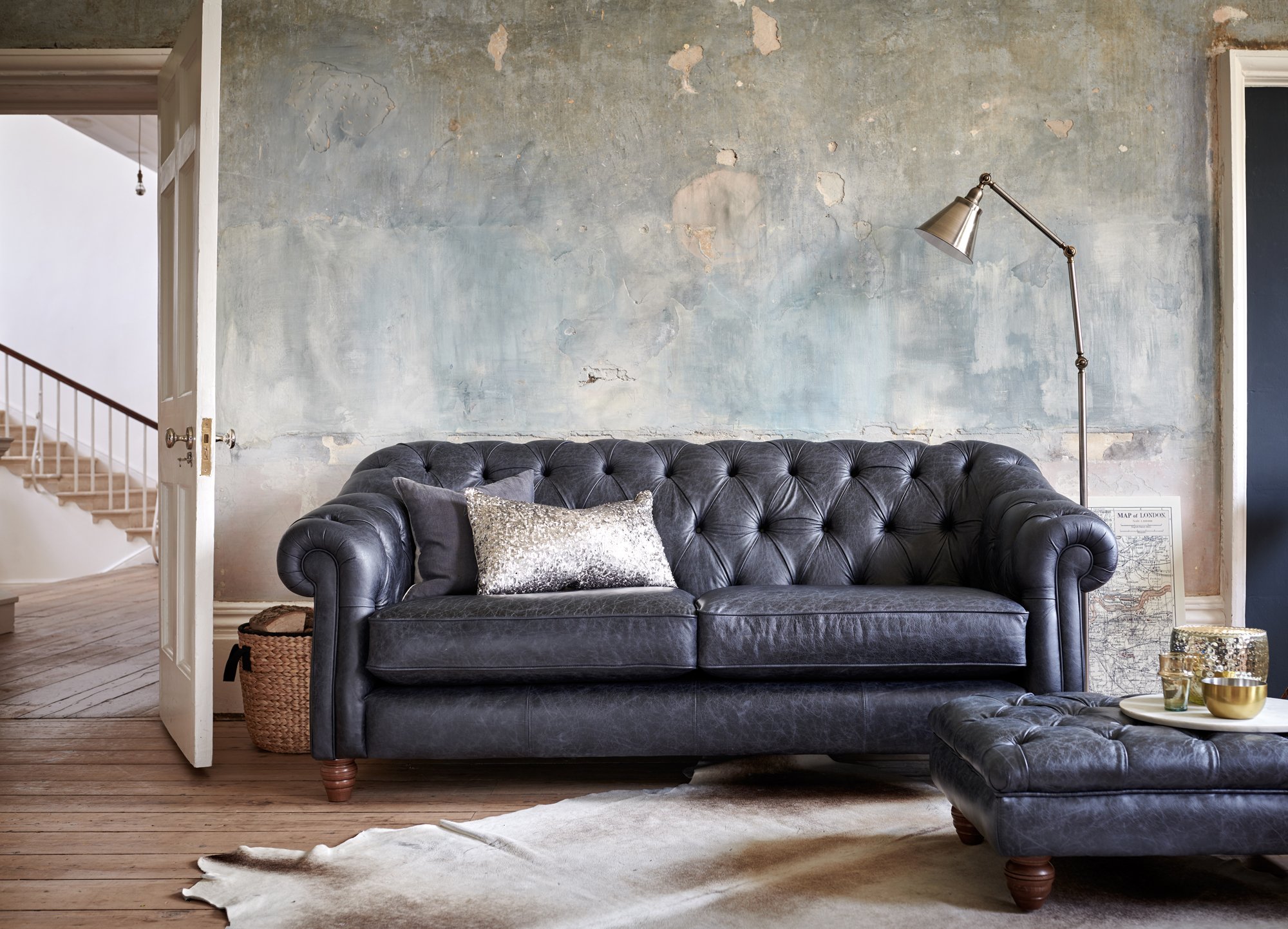 Belgravia 3 Seater Leather Sofa
4. Are Chesterfields cool?
Let's address the elephant in the living room. Short answer: of course they're cool! The Chesterfield sofa is a style icon that has passed the test of time and can be styled with most colour schemes.
Living in an industrial-style and minimally furnished loft apartment with an exposed brick wall? There's a Chesterfield for that. Looking to create a traditionally elegant design and furnish your house with classic signature pieces? Look no further – there's a Chesterfield for that.
A true style chameleon, the Chesterfield is a showstopping staple for most interior design visions. Over time, the plans for your living room will evolve, but your Chesterfield sofa will always be design goals.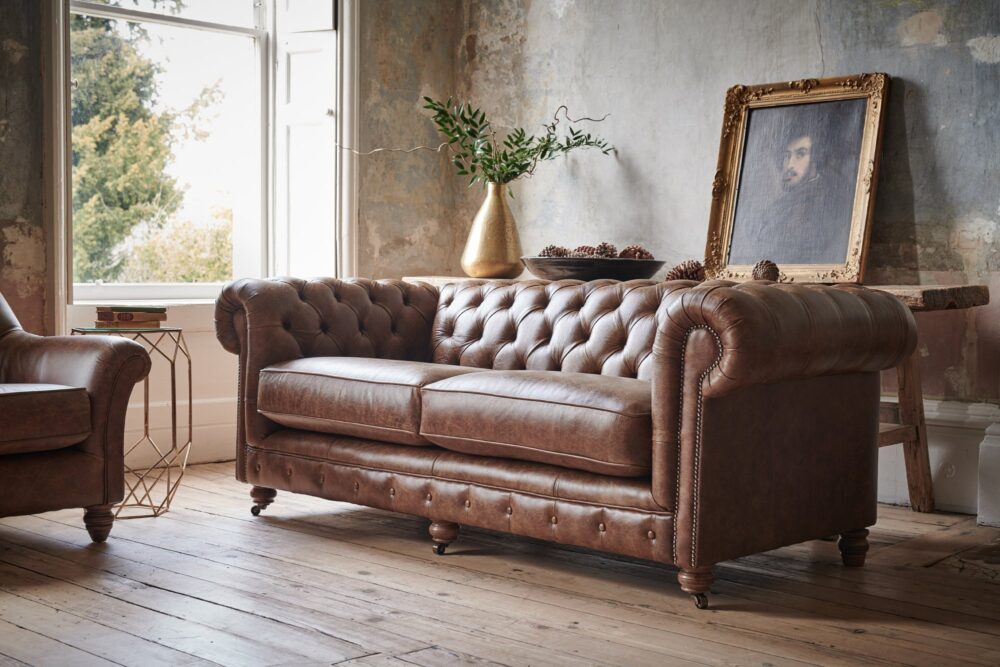 Vintage Chesterfield 3 Seater Leather Sofa
5. Unrivalled reputation
On your hunt for a Chesterfield, look for the hallmark of quality and don't compromise. We've been crafting leather Chesterfields in Wales for more than 35 years, using traditional skills that have stood the test of time. Our commitment to exceptional standards means customers continue to enjoy the comfort of a Chesterfield for years to come as their living space and household grows.
A Chesterfield doesn't have to be brown. Browse the full range of colours and designs: