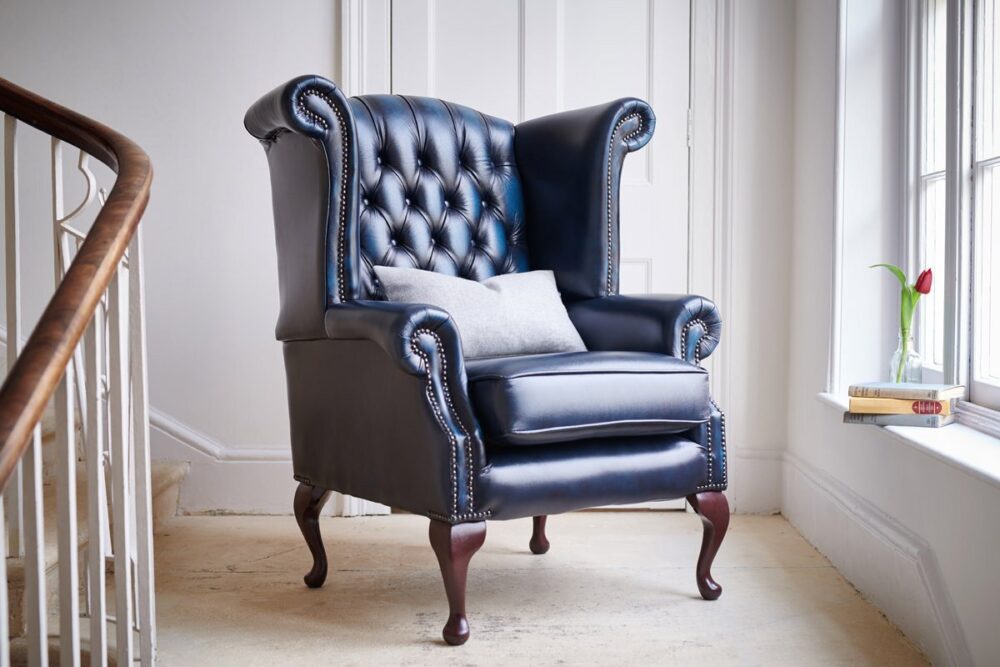 Canterbury Highback Leather Chair
In the season of New Year's resolutions and home renovations, you may be looking to spruce up your living room. Whether you want to jazz up the colour scheme or inject some originality into the décor, an accent chair is just what you need. Both a comfortable extra seat and an all-around show-stopper, they make for the perfect statement piece.
The beauty of accent chairs lies in the style-without-commitment they offer. You needn't refurbish the whole room or limit yourself to a colour palette. An accent chair has a life of its own, bringing personality to the space rather than blending in with the surroundings – hence the name!
We put together our top styling tips to help you reshape the silhouette of your living room using an accent chair:
Add extra layers
Although many associate 'accent' with colour pop, your accent chair doesn't have to be a bright colour to stand out. Instead, you can use a chic accent piece in the same colour palette as the rest of your living room furniture to add texture to the space.
Accessorising a neutral accent chair with throws and cushions, maybe even a rug, is a great way to add that pop of colour. Textiles give you the perfect opportunity to experiment with colours and patterns without making a commitment to one interior décor style.
For an extra boost of ambience, place the accent chair next to a large window or a fireplace. This way you're optimising the light that reaches the seat, creating a cosy nook for reading with a cuppa.
Dine in style
Don't limit accent chairs to the living room. Your natural finish dining table would be gorgeously complemented by a sprinkling of luxurious leather armchairs. Commit to the laissez-faire look by choosing accent chairs for all the seating, or mix thing up by introducing dining chairs with the same style upholstery.
Dominate the room
If you are enthralled by the dapper look of accent chairs, you can turn them from a décor add-on to the centre of attention. Channel the classic vibe of a parlour with the signature curves and contoured wings of a wingback chair, or pick a sleek club chair in an accent colour to place in the spotlight of your living room.
Three types of accent chairs we love
Accent chairs can be an integral part of any décor, thanks to the versatility of colours and styles they come in. Below we look in more detail at some of our favourites – read on to find out which ones work best for creating a unique living room or bedroom design.
The regal wingchair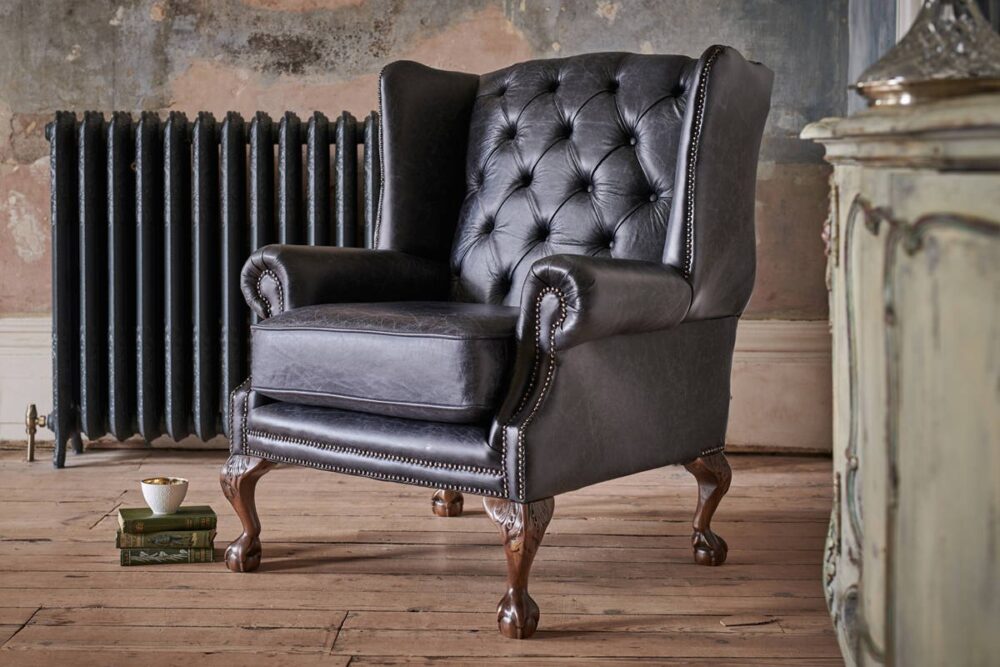 The stylish winged sides and luxuriously large seat give this high backed accent chair an undeniably regal look. Use as a companion to larger sofas to balance out the room, or as a stylish alternative to a love seat for cosying up by the fire.
The side wings of this chair were in fact originally designed as protection against both drafts and overwhelming heat from the fireplace. Play on the wingchair's legacy of comfort and place it near a heat source or near direct sunlight, so you can bask in the warmth.
Alternatively, you can try our dining room tip.  The wingback accent chair would look like a luxurious throne at the head of your dining table, flanked by dining chairs in the same palette. Both exquisitely comfortable and grand, wingchairs will transform mealtimes into a stately affair.
The exclusive club chair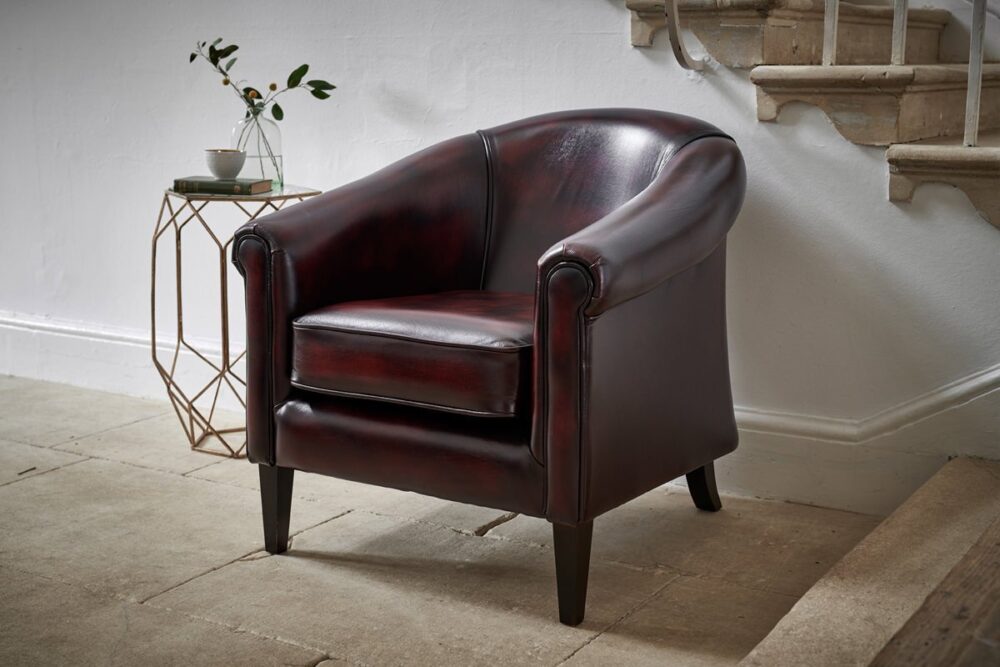 Reminiscent of old-timey gentleman's clubs where the high life will converge to play cards and smoke expensive tobacco, the exquisite club chair boasts extra-deep seats designed for long hours of lounging.
Double up on this accent chair and position the pair in a secluded nook of your living room to create a conversation area, or place one on either side of your sofa for a well-rounded 'club' look. The roomy armchair is also perfect for curling up with a book when placed in the light by your bedroom window.
Originally a piece of French design furniture, the club chair's native name (fauteuil confortable) literally translates to comfy chair. So it's no wonder that the upholstered, deep seats are ideal for unwinding and perhaps even snoozing.
The space-saving slipper chair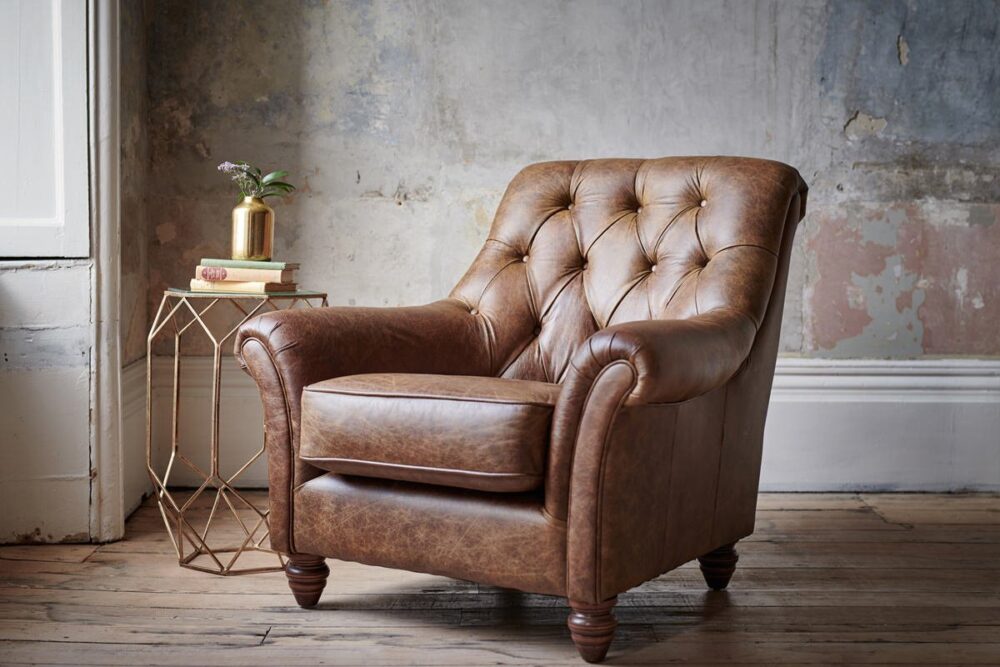 Cambridge Leather Slipper Chair
This upholstered accent chair boasts a slimmer, often armless design and tends to be much closer to the ground than most armchairs. Their petite, stripped-down silhouette makes slipper chairs such a versatile choice.
The slipper accent chairs are a perfect fit if your home is short on space. They can be used as extra seating in dining rooms, and look great paired with a coffee table as an alternative to a more opulent sofa for your living room. If your bedroom is tight on space, choose a slipper accent chair to place by your vanity or as an accent at the end of the bed.
In fact, the low chair was originally used by Victorian-era ladies as a convenient seat for slipping their shoes on an off, which is also where the name of this accent chair comes from. Nowadays, slipper chairs are still favoured by more petite people, who have an easier time settling into the lower seat.
Browse the leather club chairs and armchairs in our accent chair collection to find the best statement piece for your home.