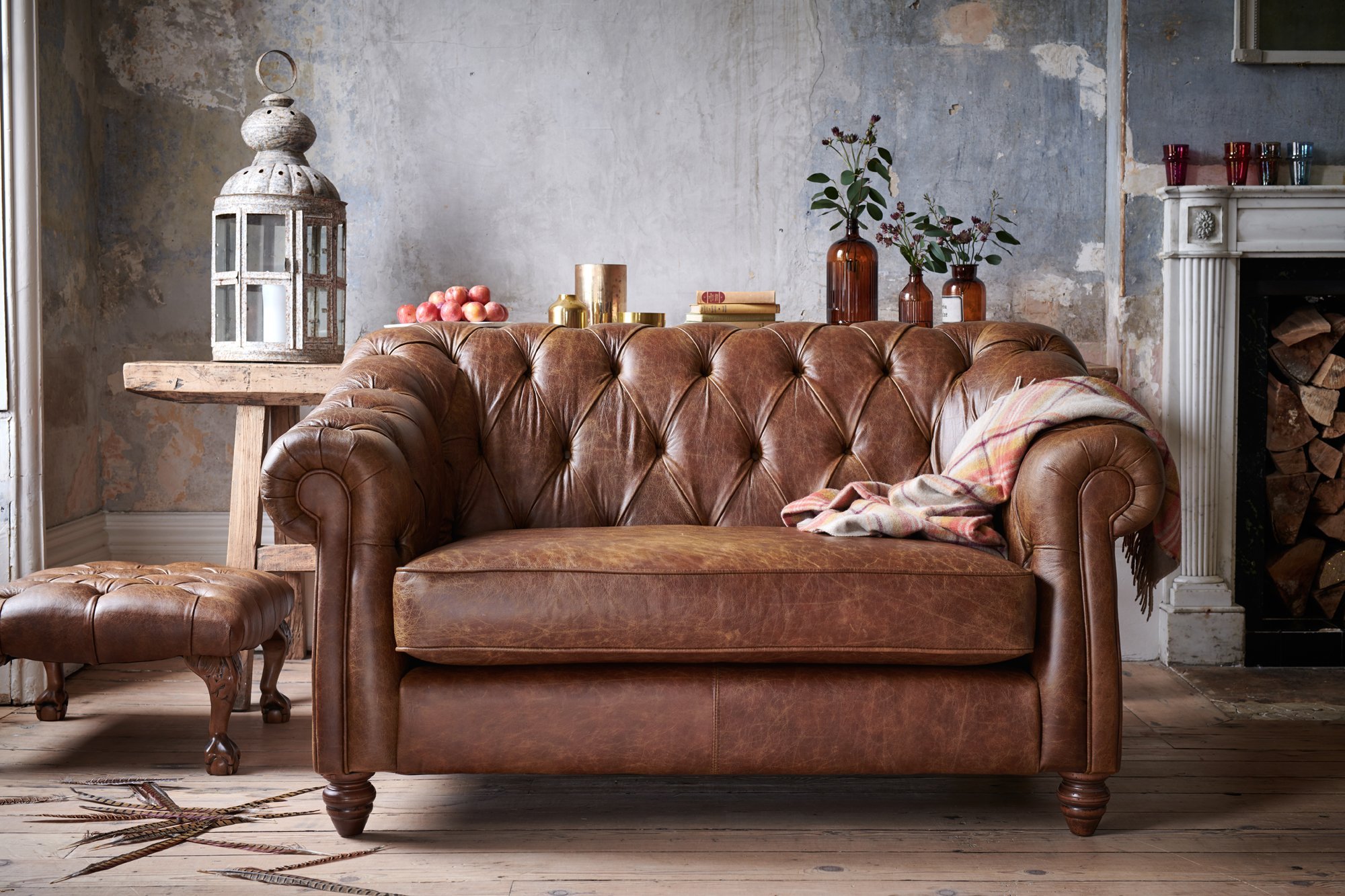 Belgravia 2 Seater Leather Sofa
Clearly there's no single design style all cafes should adhere to in order to be successful – the décor of you coffee shop is something personal and largely determined by your brand and the values of your business that you want to communicate through the atmosphere – whether that means opting for Scandinavian design and furnishing with minimalism, or settling on a more rustic look that evokes similar comfort to that of a living room.
Something to keep in mind is that with today's oversaturation of cafés and restaurants, making the right impression through your interior design may be the key factor which determines whether your guests come back again.
When it comes to furnishing for places of social gatherings like cafes, restaurants, hotels, bars and pubs, one of the universally well-suited pieces is a classy Chesterfield sofa – not only are leather sofas easier to clean and maintain than their textile counterparts, but they also come in a variety of different styles from classic to modern and can be produced in custom colours with custom parts in bigger numbers for commercial use.
Here are the most important things you should consider when you're shopping for leather sofas for your establishment:
Stay true to style
As we've discussed, ensuring that the furniture of your coffee shop is all aligned to reflect a specific design or theme is key to leaving a lasting impression with your customers – your sofas and coffee tables are, after all, the first part of your business that customers experience upon entering your café, even before they've had a chance to taste your drinks and food.
Most customers nowadays expect more from a coffee shop than bland, rigid seating, which is why we advise choosing an interior design style and picking your leather sofas accordingly. The options are countless, whether you prefer traditional leather furniture of a more contemporary take on the classic Chesterfield look. There are a number of ranges available, so you are sure to find the right seating for your setting regardless of whether you are going for retro, modern, classic, rustic or traditional overall design.
Fit for purpose
Another thing you should pay particularly close attention to when you are picking out your commercial furniture is whether it was indeed built for commercial use. Having furniture that is made from durable materials and easily maintained doesn't necessarily mean your seating has to be dull – with recent developments in commercial café and restaurant furniture, there are a whole lot of great looking leather sofas available from Thomas Lloyd to choose from, all of which are able to weather the crowds of a busy coffee shop while still looking stylish.
Comfort comes first
The one aspect of buying furniture for commercial setting which you should never overlook is the comfort. Just as you would do if you were buying a leather sofa for your own home, it is worth testing out the cosiness of a Chesterfield before placing an order for your café – take a seat and picture yourself enjoying a cuppa or a nice meal sat on this sofa. If the vision comes easily to you, you have found the right piece for your business.
Colour composition
Whether you are starting off with a particular colour scheme in mind and picking our your furniture to fit in with it, or you have found a specific colour leather sofa which you must have in your café and you are planning the rest of the décor around it, the colour of your commercial furniture is just as important as the other aspects informing your purchase. If you have your sights set on a Chesterfield range but you'd like your café's sofas to be in a colour not displayed on our site, you can easily place a bespoke order. For more information on bespoke colour leather sofas, please visit our contractors page.
Cut down the cost
Contrary to the common assumption that if you want to furnish your establishment with quality furniture you need to dig deep into your budget, you can actually get 'high-street' level leather furniture which offers superior quality hand-crafted seating without having to pay a 'high street' price. Our traditional leather sofas are locally made in our factory in Wales, and come with a guarantee for craftsmanship, quality and service unlike any high street retailer.
Considering these factors is a great way to ensure your business is up to the same high standard across the board – so that the quality of your atmosphere is of the same level as your food and beverage offerings.

Once you've determined what interior design style you would like to create for your café's customers, why not browse our collection of Chesterfield leather furniture and find the leather sofa that is the best match for your vision. Visit our trade page to discover more about creating bespoke leather furniture or bulk order Chesterfields.