Leather: Classic Elegance to grace any home
In an era where new 'miracle' fibres come and go, leather remains by far the best upholstery material - a miracle of nature which man-made materials can never surpass.
It's tough yet supple.  Hardwearing and hygenic.  Lightweight yet strong and long-lasting.  So, because leather is best, we won't work with anything less.  We only use the best leather grades which fully satisfy British and European standard requirements for domestice use and use no less than seven whole hides to cover a three peice suite.
Being entirely natural, leather hides are as different from each other as fingerprints.  Each tells the story of its original owner's life and carries the imprint of its habitat from the tiny scars and insect bits to individual marks and creases.  Over time, your furniture will also develop its own natural patina that will become more enriched with the passing of time.  Don't think of these as faults.  These are unique features which, like the lines and complextion on a face, give the leather its character and your Thomas Lloyd furniture its unique indentity.
Antique leather
Superior hides are stained with 'Florantique' and then hand-pleated, antiqued and sealed to create an aged appearence.  This ageing process will continue naturally with time.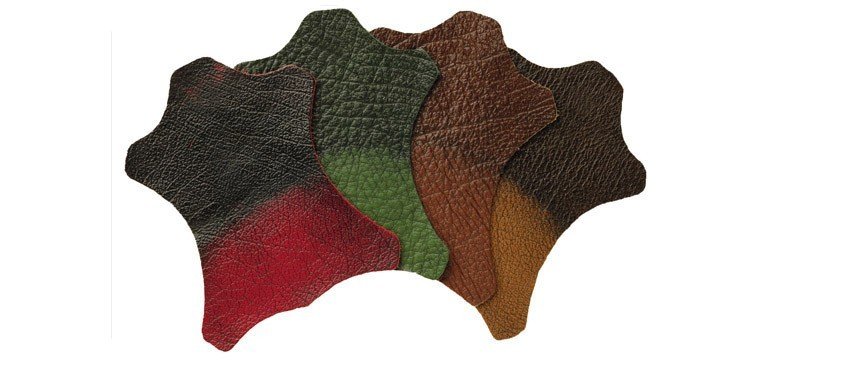 Available in four colours: Antique Red, Green, Brown, and Gold.
Available as standard on Chesterfield, Abbot, Regent, Victoria, Senator, Consort and Buckingham
Cambridge Leather
A rich classic leather with a beautifully soft semi-aniline finish and natural grain structure.  The leather is subtly finished by enhancing the tips of its grain with a slightly darker top coat.  The end result is leather with a superb handle and a pleasing tonal patina.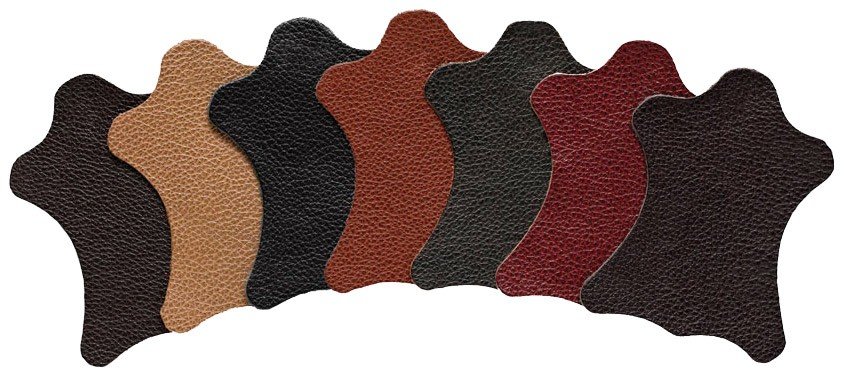 Available in seven colours: Ruby, Parchment, Black, Conker, Forest, Claret and Chocolate.
Available as standard on Woburn, Cambridge, Marlow, Hamilton and Carlton
New England Leather
A top grade natural grain leather whose characteristics and fully natural appearance have been enhanced by the application of aniline dyes.  This gives the leather its soft waxy feel.  Remarkably soft yet easy to clean.
Available in three colours: Saddle, Peat and Brown
Available as standard on Portland, Aspen, Lexington and Madison
Oxford leather
The most expensive and very best quality full grain leather with a beautiful velvet-like touch, showing all nature's signature markings which only add further charm to this product.  Oxford's natural beauty needs to be maintained through a regular routine of protection and cleaning from the very start.  A leather for the connoisseur.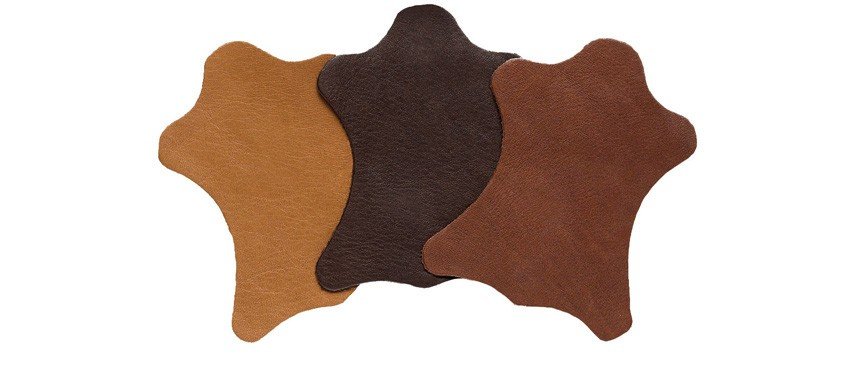 Available in three colours Pine, Walnut and Mahogany
Available as a bespoke option on all our model ranges.  Please call our sales team on 01443 771333 for colour swatches and information on ordering.  Please note bespoke options are excluded from our 21 day money back or exchange guarantee.